Buy Local Music - Day («Kjøp en lokal plate dagen») - Saturday 26. February
Daniel Engen started an
event on Facebook
to encourage interest in the local music scenes
So, wherever you might be at the moment: go out and buy yourself a record of a local act. Support your local scene and record store. If you cant get to a store or there are no stores where you live: go online! Remember to tell your friends.
Here´s a few tips from our local scene
CCAP 2010 - 2011 promo by CCAP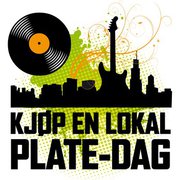 25/02/11 12:41 Filed in:
Eric "Slim" Zahl
| New Release
Spelleman (Norwegian Grammy) nominee release
ERIC «SLIM» ZAHL & THE SOUTH WEST SWINGERS - «Daddy ´O»
Eric "Slim" Zahl & The South West Swingers
are Spellemannspris (Norwegian Grammy) nominated for their debutalbum "Daddy ´O" in the Blues category. The album has so far only been available at the bands gigs, through their website and on some digital platforms. The album is now available in CD format through our distributor Cosmos Music Norway and in onlines hops, both physical and digital.

Blues is a narrow term in regards to what this band is all about. Dressed in neck ties, suspenders, and sneaky shoes, these guys are slammin´ every venue they appear at with their performance of cool rockin´blues with touches of jazz and thumpin´ rockabilly.

Eric "Slim" Zahl & South West Swingers - Daddy ´O (mp3) by CCAP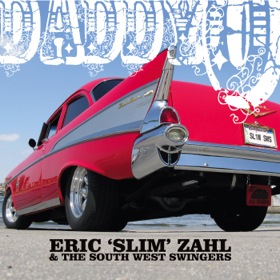 SEBASTIAN WALDEJER & THOMAS DYBDAHL LIVE IN NYC
Sebastian Waldejer
will be performing with
Thomas Dybdahl
and his fantastic band at the
Canal Room
in NYC Tuesday 1. March. Thomas Dybdahl recently signed a world wide deal with
Larry Klein
´s Strange Cargo label (Universal). Sebastian Waldjer is releasing a new 7» single, «We Never Get Away Anymore» featuring Thomas Dybdahl, Ådne Sæverud and Øyvind Jacobsen in March. A new album is expected in late summer 2011. This is the vinyl mix of the single (mp3 version):
Sebastian Waldejer - We Never Get Away Anymore (mp3) by CCAP

ELISE VATSVAAG - «Ooh La La» Video


Elise Vatsvaag
´s new single «Ohh La La» will be released Friday 25. February. Check out the new video:




On dreary days when everything seems blasé, Elise Vatsvaag's flirtatious voice and playful lyrics are a pick-me-up. The small-framed Norwegian singer-songwriter has been compared to Ingrid Michaelson and Katie Melua for her style and songwriting prowess, but her unique charm is the result of her innocent outlook on life and youthful zest. In 2009 Elise signed with the Norwegian management company Great Moments, and since then she has grown to be among one of the most interesting up-and-coming artists in the west coast area of Norway. In January 2011 Elise Vatsvaag moved to New York City in order to work on her debut album.
16/02/11 09:19 Filed in:
Video
| You Tube
| Johnny Hancocks
JOHNNY HANCOCKS - SWARM video

Rock´n roll, lazers, robots, halfnaked ladies in da house. Gotta love it!


15/02/11 14:35 Filed in:
By:larm
BY:LARM 2011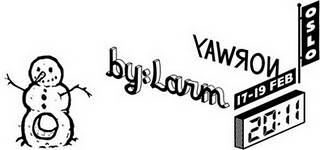 This week we are off to join the
By:Larm
festival in Oslo again
We are looking forward to catching up with old friends and colleagues, meeting new people, learn more about the state of the music business and checking out some of the hundreds of acts playing at venues around town. The Stavanger delegation will be setting up «base camp» at
Food Story
at Grünerløkka Thurday - Saturday 3PM - 6PM. Please join us for a beer, coffee, snack and chat!


Johnny Hancocks will be performing Friday 18. Feb, 8 PM at The Rockefeller Annex and Saturday 19. Feb, 8.30 at Gloria Flames.
Johnny Hancocks
are also this weeks pick at (National Broadcaster) NRK´s Urørt. There is a interview with the band (in Norwegian) and a brand new video at the
Urort site


In addition to Johnny Hancocks we are promoting a bunch of great acts to anyone willing to listen. We are interested in representation: synch, music placement, distribution and promotion. Check out our new playlist, and please don´s hesitate to get in touch for more information. Feel free to share this playlist

CCAP By:larm Promo 2011 by CCAP



07/02/11 13:24 Filed in:
New Release
NEW TRACKS FEBRUARY 2011!


We are releasing two singles and one album 25. February.
Here´s a playlist with six new tracks for your listening pleasure
For more info on the artists / tracks, klick «info» and then the artist name in the player.
Enjoy, and feel free to share the playlist with your friends!

CCAP - NEW TRACKS 2011 by CCAP