15/11/11 15:01
AdLib - Stay Awake (CCAP143)
(scroll down for English)

AdLib Facebook

Knapt ett år er gått siden funkjazz-fenomenet AdLib debuterte på platemarkedet med EP-en "Maybe Attending". Siden den gang har det skjedd en betydelig utvikling i stavangerbandets musikalske uttrykk:
Fremdeles med utgangspunkt i stødig, drivende funk-groove, iørefallende melodikk og krydrede akkorder, beveger AdLib seg nå inn i et mer hardtslående sonisk landskap som forener jazz med psykedelia og alternativ rock. Bandet lar seg i tillegg inspirere av alt fra pop til elektronisk musikk, og inkorporerer dette i energiske låter som sparker godt fra seg, og etterlater bitemerker i dansegulvet og fotavtrykk i taket. De kaller det "monsterfunk", og ønsker å gjøre deg kjent med begrepet gjennom den digitale tospors-utgivelsen "Stay Awake", som slippes fri for å gi publikum en forsmak på hva man kan vente seg mer av fra AdLib i tiden som kommer.
Hold deg våken!
AdLib er: Simen Kiil Halvorsen (trompet), Lage Nøst (gitar), Simen Ytre-Arne (bass), Ivar Myrset Asheim (trommer).
The new track will be posted here on the release date - Friday 18. NovemberENGLISH

Barely a year has passed since the funk jazz-phenomenon AdLib, of Stavanger, Norway, launched onto the record market with their EP "Maybe Attending". Since then there have been considerable changes made to the band's musical style:

Still solidly based on steady, driving funk-grooves, intriguing melodies and spicy harmony, AdLib now moves in a more hard-hitting direction sonically, fusing jazz with psykedelia and alternative rock, whilst also being inspired by everything from pop through electronic music, and incorporating this into energetic songs with a lot of punch, leaving bite-marks on the dancefloor and footprints on the ceiling. They call it "monsterfunk", and invite you to become familiar with the term through their two-track release "Stay Awake", which is being let out of the cage as a taste of what one can expect from AdLib in the time to come.

Stay awake!

AdLib is: Simen Kiil Halvorsen (trumpet), Lage Nøst (guitar), Simen Ytre-Arne (bass), Ivar Myrset Asheim (drums).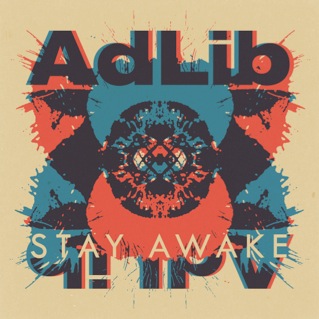 16/12/10 13:38
NEW RELEASES 20. DECEMBER!


We have two brand new EP releases out just in time for your last minute x-mas shopping:


AdLib - Maybe Attending EP
Arlie Mucks - Arlie Mucks EP



Where to buy Arlie Mucks:

Platekompaniet
Wimp
Amazon
Play.com
Telenor

(more to come)


Where to buy Ad Lib:

Platekompaniet
Wimp
Amazon
Play.com
Telenor

(more to come)

For those of you living or visiting the Stavanger area AdLib are having a release gig at Folken Sunday 19th December, and Arlie Mucks are doing their release bash at Checkpoint Charlie Wednesday 22th December.

More info (in Norwegian) in our
newsletter