04/11/11 15:30 Filed in:
Soundcloud
| New Release
CCAP playlist on Soundcloud
Thanks to Soundcloud for finally releasing an hmtl5 widget, which means that you can now also enjoy this playlist on your iPod and iPhone!
Enjoy and share!
Two new tracks on NRK P1 playlist
We´ve been on a long and (we believe) well deserved vacation. We are now back at the office, working our way through the inbox and preparing new releases.
While we´ve been away two recent releases have entered the NRK P1 charts (Norwegian Public Broadcasting, the largest radiostation in Norway).
Check out the tracks by
Pete Johansen
and
Elise Vatsvaag
:
CCAP på P1 by CCAP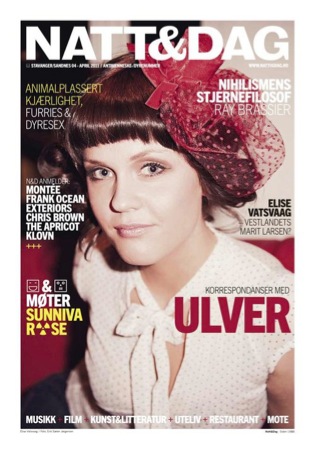 Elise on the cover of the April issue of Natt & Dag