15/11/11 17:34
BESTILL ÅRETS JULESINGEL NÅ!
Vi følger opp suksessen med fjorårets jule(vinyl)singel samarbeide mellom Kitchen Orchestra og Pål Jackman. I år er det ingen ringere enn Janove Ottesen som har skrevet en rykende fersk juleslager som han fremfører akkompagnert av fabelaktige Kitchen Orchestra. Fjorårets singel ble raskt utsolgt, så vi tilbyr nå forhåndsreservasjon av årets flotteste julegave.

Julesingelen kan du bestille her
(use this link to preorder this years x-mas vinyl single by Janove Ottesen & Kitchen Orchestra)


Singlene blir trykket i begrenset opplag på deilig rød vinyl, men en spesialinnpakning designet og trykket av Kjetil Brandsdal. Med alle singler følger også koder til digital nedlasting


BEDRIFTSGAVER (Minimum 10 eks pr bestilling):

I for var det mange bedrifter som kjøpte inn julesingelen som gave. Vi tilbyr også i år kvantumsrabatt og fri levering (i Stavanger området) på bestillinger på 10 eksemplar eller mer. Pris pr singel inkludert kvantumsrabatt er kr. 70,- + mva

For å registrere en firmabestilling, send oss en mail til post@ccap.no med navn, adresse og organisasjonsnummer på bedriften, samt antall singler dere ønsker å bestille. Vi sender en bekreftelse på bestillingen innen to dager.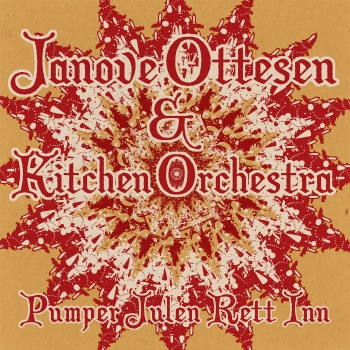 22/12/08 11:31
We are taking a well deserved (?) holiday, the office will be closed from 23. December - 28. December

For 2009 we´ve got a couple of very interesting projects lined up:
New albums by
HELLDORADO
,
RUB A DUBS
and
GEOFF BERNER
as well as
SEBASTIAN WALDEJER
´s debut album.
Great people, great music, what more can you ask for?!

If you are in Stavanger remember to check out Helldorado live at
Checkpoint Charlie
25th December and
Christer Knutsen
+
Hovering Orville
at
Cementen
27th December, not to forget our old friend
Micke From Sweden
at Cementen 30th December

Happy Holidays everyone!
18/12/08 10:34
(IN NORWEGIAN ONLY)


En hilsen fra Jørgen Tjemsland som deltok på
(Not Just) Another X-Mas Album
med sitt alter ego Van Daog i 2004:

Knut Hoem etterlyser i kulturnytt 18.des. 2008 at kunstnere burde forutsett finanskrisen; Mitt alter ego Van Daog så dette komme allerede i 2004. Ut fra dette er det lett å hevde at Van Daog burde vært økonom, finansminister eller pengeplasserer og ikke låtskriver. Van Daog står imidlertid på sitt og hevder at det er lett å spå i framtiden; Det er bare å konkludere med at alt før eller siden går adundas. Da vil man som regel få rett. Før eller siden. Dette er et godt utgangspunkt å skrive sanger fra, men ikke å bli rik på. Og hvis det mot formodning skulle gå bra, kan man jo bare si at det var pur flaks.
Eg e nissen
Gitt ut på CCAP
nov 04
Eg e nissen eg styre businissen fra min isdekte borg
og det her e hevnen min for syndefallet, kom å kjøb deg fri fra din sorg
for eg har millioner av rødkledde agenter med sjegg som ser alt og følger aldle sporå
som selge ud igjen alskens dritt i plastikk fra konkursboet me kalle for jordå.
eg e visst nissen og eg e så triste prosjektet har gått så alt for fort fram
eg ville jo bare me sko kosa oss med presang og glemma vår medfødde skam
nå har eg millioner av rødkledde agenter med skjegg totalt ude av kontroll
som selge ud igjen alskens dritt i plastikk, mens eg synge sangen i moll
eg e nissen kor e sleden eg vil hjem
kor e nissen eg e sliten og må hjem
eg synge surt på mitt jularekviem
ingen e egentlig nissen sin venn
snart komme krakket nå går det øve styr om litt så seie det bang
neste år e eg manko for det skal mang ein presang te å døyva vår sorgtunge sang
Jørgen Tjemsland
høst 2004
Diverse Artister
(Not Just) Another X-mas album
CD
nov. 04
CCAP034
11/12/08 08:56
NORSK:

Det er ikke for sent å shoppe julegaver! Alle cd´er som bestilles fra vår butikk på
Musikkonline
sendes på dagen med A-post fra vårt lager i Stavanger.
Vår etterspurte juleklassikker fra 2004,
(Not Just) Another X-Mas Album
er fremdeles tilgjengelig.

Vår katalog byr på musikk for (nesten) en hver smak, med artister som THOMAS DYBDAHL, HELLDORADO, POPFACE, LANO PLACES, RUB A DUBS, OTTESTAD og mange flere.

I år har vi gitt ut hele 6 album med lokale artister: THIRD AVENUE, STONEFISH BRIGADE, FLYING SHOES, THE NORWEGIAN FORDS, THE LIST, MODAN GARU i tillegg til samleplaten
POP08 - Lyden Av Stavanger
der vi har samlet hele 26 lokale artister på et dobbelt album til enkel-cd pris!

Du kan høre smakebiter både på
Musikkonline
og på
iTunes
, eller sjekk ut hjemmesidene til våre
artister
for mer info, musikk og bilder

ENGLISH:

X-mas shopping! All cd´s bought through our store at
Musikkonline
will be sent the same day by priority A-mail from Stavaner. We cant guarantee delivery before x-mas, but we can promise you good music. For that indie-xmas spirit, check out our alternative X-mas compilation classic from 2004,
(Not Just) Another X-Mas Album
.

Most releases from our catalogue is still available, including albums by THOMAS DYBDAHL, HELLDORADO, POPFACE, LANO PLACES, RUB A DUBS, OTTESTAD and more.

This has been an active year for CCAP, and we have released 6 albums by: THIRD AVENUE, STONEFISH BRIGADE, FLYING SHOES, THE NORWEGIAN FORDS, THE LIST, MODAN GARU as well as the
POP08 - Sound Of Stavanger
compilation featuring 26 local artists.

Check out the music at
Musikkonline
or
iTunes
, or try the direct links to our
artists
for more info, pictures, music & more