15/11/11 17:34 Filed in:
New Release
| X-Mas
| Vinyl
BESTILL ÅRETS JULESINGEL NÅ!
Vi følger opp suksessen med fjorårets jule(vinyl)singel samarbeide mellom Kitchen Orchestra og Pål Jackman. I år er det ingen ringere enn Janove Ottesen som har skrevet en rykende fersk juleslager som han fremfører akkompagnert av fabelaktige Kitchen Orchestra. Fjorårets singel ble raskt utsolgt, så vi tilbyr nå forhåndsreservasjon av årets flotteste julegave.

Julesingelen kan du bestille her
(use this link to preorder this years x-mas vinyl single by Janove Ottesen & Kitchen Orchestra)


Singlene blir trykket i begrenset opplag på deilig rød vinyl, men en spesialinnpakning designet og trykket av Kjetil Brandsdal. Med alle singler følger også koder til digital nedlasting


BEDRIFTSGAVER (Minimum 10 eks pr bestilling):

I for var det mange bedrifter som kjøpte inn julesingelen som gave. Vi tilbyr også i år kvantumsrabatt og fri levering (i Stavanger området) på bestillinger på 10 eksemplar eller mer. Pris pr singel inkludert kvantumsrabatt er kr. 70,- + mva

For å registrere en firmabestilling, send oss en mail til post@ccap.no med navn, adresse og organisasjonsnummer på bedriften, samt antall singler dere ønsker å bestille. Vi sender en bekreftelse på bestillingen innen to dager.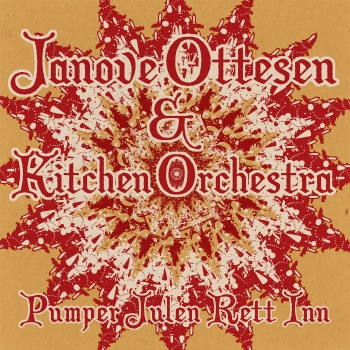 15/11/11 15:01 Filed in:
AdLib
| New Release
AdLib - Stay Awake (CCAP143)
(scroll down for English)

AdLib Facebook

Knapt ett år er gått siden funkjazz-fenomenet AdLib debuterte på platemarkedet med EP-en "Maybe Attending". Siden den gang har det skjedd en betydelig utvikling i stavangerbandets musikalske uttrykk:
Fremdeles med utgangspunkt i stødig, drivende funk-groove, iørefallende melodikk og krydrede akkorder, beveger AdLib seg nå inn i et mer hardtslående sonisk landskap som forener jazz med psykedelia og alternativ rock. Bandet lar seg i tillegg inspirere av alt fra pop til elektronisk musikk, og inkorporerer dette i energiske låter som sparker godt fra seg, og etterlater bitemerker i dansegulvet og fotavtrykk i taket. De kaller det "monsterfunk", og ønsker å gjøre deg kjent med begrepet gjennom den digitale tospors-utgivelsen "Stay Awake", som slippes fri for å gi publikum en forsmak på hva man kan vente seg mer av fra AdLib i tiden som kommer.
Hold deg våken!
AdLib er: Simen Kiil Halvorsen (trompet), Lage Nøst (gitar), Simen Ytre-Arne (bass), Ivar Myrset Asheim (trommer).
The new track will be posted here on the release date - Friday 18. NovemberENGLISH

Barely a year has passed since the funk jazz-phenomenon AdLib, of Stavanger, Norway, launched onto the record market with their EP "Maybe Attending". Since then there have been considerable changes made to the band's musical style:

Still solidly based on steady, driving funk-grooves, intriguing melodies and spicy harmony, AdLib now moves in a more hard-hitting direction sonically, fusing jazz with psykedelia and alternative rock, whilst also being inspired by everything from pop through electronic music, and incorporating this into energetic songs with a lot of punch, leaving bite-marks on the dancefloor and footprints on the ceiling. They call it "monsterfunk", and invite you to become familiar with the term through their two-track release "Stay Awake", which is being let out of the cage as a taste of what one can expect from AdLib in the time to come.

Stay awake!

AdLib is: Simen Kiil Halvorsen (trumpet), Lage Nøst (guitar), Simen Ytre-Arne (bass), Ivar Myrset Asheim (drums).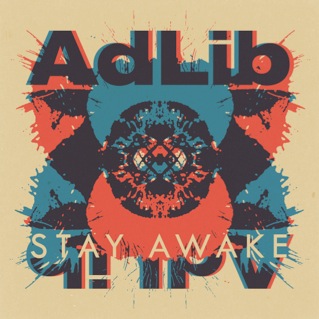 15/11/11 14:29 Filed in:
Astrid Kloster
| New Release
ASTRID KLOSTER - «VINTERSONG» (CCAP138)
Artisten og låtskriveren Astrid Kloster er bosatt i Stavanger, og har gjort seg bemerket både nasjonalt og lokalt de siste ti årene. Kombinasjonen av en varm, stor stemme og en sterk formidlingsevne gjør at hun regnes som en av Norges markante kvinnelige vokalister. I 2007 gav hun ut albumet Spor, som var en hyllest til hennes avdøde venn og kollega Kenneth Sivertsen. Foruten tittelsporet hun selv hadde skrevet, tolket hun et utvalg av Kenneth Sivertsens viser. Spor høstet strålende kritikker.
Astrid Kloster har vært involvert i mange ulike musikkprosjekter gjennom årene og hun har gjort innspillinger og holdt konserter med en rekke andre nasjonale artister; Jon Eikemo, Odd Nordstoga, Jan Ingvar Toft, Heine Totland, Kenneth Sivertsen og svenske Göran Fristorp. Hun har i en årrekke vært å høre som frontfigur i Bergensbaserte Aftenlandet. Aftenlandet har gitt ut fem album, med musikk til tekster av nynorske lyrikere som Jakob Sande og Halldis Moren Vesaas.
Astrid Kloster er nå klar med sitt nye album Vintersong. Albumet blir sluppet 11. november på selskapet CCAP. Materialet på det nye albumet er i hovedsak skrevet av henne selv. Musikalsk tar hun et skritt i en ny retning, samtidig som hun tatt med seg mye inspirasjon fra Aftenlandet; nynorske tekster og iørefallende melodier. Det er også nye elementer her. Hun har blant andre med seg elektronikaartisten og gitaristen Athana, og det musikalske møtet mellom de to preger lydbildet.
Albumet Vintersong er en hyllest til lyset, sola, våren. Når vinteren er på sitt mørkeste og kaldeste er lengselen og håpet om lys og varme sterkest.
15/11/11 13:59 Filed in:
Poor Edward
| New Release
POOR EDWARD - TIME IS GONNA CHANGE YOU (CCAP135)
(scroll down for english translation)
Bak artistnavnet Poor Edward står de to brødrene Kristian og Martin Tungland Rinde fra Stavanger. Med en sedvanlig stavangersk sinnsro skriver de melodiøse popsanger, gjerne med elementer fra powerpop, folk og Americana. Look To The Sky er første singel fra albumet Time Is Gonna Change You som slippes i november 2011. Som de øvrige låtene på albumet, tar også «Look To The Sky» opp allmenngyldige temaer. Det er en ukomplisert, optimistisk og håpefull sang. Den formidler et håp om bedre tider, et håp om at det gode alltid vil seire over det vonde. Et håp om at det må gå bra til slutt. De musikalske ingrediensene i den herlige gryta er blant annet massevis av perkusjonsinstrumenter, harmonivokal, en loop, fele og trekkspill.Resultatet kan høres ut som en krysning av artister som Calexico, Marit Larsen, Jason Mraz og Odd Nordstoga.«Look To The Sky» er produsert og mikset av Ashley Stubbert, og på innspillingen bidrar musikerneTorje Fanebust Ås (bass), Øystein Tengesdal (trommer), Thomas Torstrup (tangenter), Arne Hovda (trekkspill), og Kine Rostøl Ottesen (fele). Singelen gis ut digitalt og i tillegg på 7'' vinyl, i kun 200 eksemplarer, med håndtrykket cover, designet av Kjetil Brandsdal. På vinylen medfølger også en coverversjon av Ben Harpers «Power of the Gospel» som B-side, hvor flere andre Stavangervokalister bidrar, blant andre Elise Vatsvaag, Erik Røe, Christer Wulff, Hovering Orville og Trond Eltervaag.
LIVE:
fredag 18.november:: gloria flames, oslo (obs: kl. 19.30)
tirsdag 22.november:: apollon, bergen (obs: kl. 16.00)
tirsdag 22.november:: cafe opera, bergen
lørdag 26.november:: platekompaniet, stavanger – akustisk minikonsert instore
fredag 2.desember:: tou scene, stavanger

11.januar: Oslo, Cafe Mir
12.januar: Sarpsborg, Vertshuset
13.januar: Tønsberg, Jernet Studenthus
(14.januar: Hamar, Gregers - ikke bekreftet enda)
20.januar: Bergen, Vamoose
21.januar: Stord, Osvald
25.januar: Bryne, Thime Station
(27.januar: Kongsberg, Energimølla - ikke bekreftet enda)
28.januar: Kristiansand, Haandverkeren
ENGLISH:
Look To The Sky is the first single from the album Time Is Gonna Change You (release November 2011). The single is produced by Ashley Stubbert. In addition to the digital release the single is also available as limitied edition vinyl 7" including b-side Power Of The Gospel (by Ben Harper). Poor Edward is a duo consisting of Martin and Kristian Tungland Rinde; two brothers from Stavanger, Norway. Writing and performing their own songs, Poor Edward can be classified as a mixture of pop and rock with notable folk tendencies. Their trademark is a guitar and vocals sound, largely focused on lyrics and harmony. The music is melodious, sometimes melancholy, often understated and always authentic.
04/11/11 15:30 Filed in:
Soundcloud
| New Release
CCAP playlist on Soundcloud
Thanks to Soundcloud for finally releasing an hmtl5 widget, which means that you can now also enjoy this playlist on your iPod and iPhone!
Enjoy and share!
04/11/11 15:09 Filed in:
Video
| Poor Edward
| New Release
POOR EDWARD - POWER OF THE GOSPEL VIDEO
Poor Edward´s first album, «Time Is Gonna Change You», will be released 18. November. The first single, «Look To The Sky» is out now (streaming, download and vinyl). On the B-side of the vinylsingle (
available through Bandcamp
) they have recorded a version of Ben Harper´s «Power Of The Gospel» with a bunch of friends from the local scene (Erik Røe, Hovering Orville, Elise Vatsvaag and Eltervaag among others). Check out the «live in studio» video:
04/11/11 14:55 Filed in:
Kjell Reianes
| New Release
KJELL REIANES - Gje Meg Ein Sjangs (single)

(scroll down for English translation)
"Gje Meg Ein Sjans" er en forsmak på KJELL REIANES´ kommende debutalbum "Aldri For Seint". "Gje Meg Ein Sjans" er en midttempolåt med rustikk røst, grovt pakket og produsert av Janove Ottesen. KJELL har vært låtskriver hele livet. Han har laget hundrevis av låter som han har holdt godt gjemt for allmennheten i over 40 år. I høst debuterer han, i en alder av 61, med sitt første album "Aldri for seint". Dette er ikke et "Best of..." album, men, som tittelen indikerer, nyskrevne låter fra en erfaren sanger / låtskriver. Albumet inneholder ti splitter nye sanger på ekte Stavanger dialekt. Det handler om alt fra de små nære ting til de store temaene i livet; kjærlighet og sorg, liv og død, ispedd en passe dose humor og skråblikk på livet. I studio har han hatt med seg JANOVE OTTESEN på pumpeorgel og piano, BØRGE FJORDHEIM på trommer og JOHN LILJA på kontrabass.
Kjell Reianes Facebook
ENGLISH
:
For over 40 years Kjell have been writing songs that he´s been keeping for himself. With a little help from Janove Ottesen (Kaizers Ochestra), Børge Fjordheim (Clorform, Sivert Høyem etc) and John Lilja (Kitchen Orchestra, Jackman etc), Kjell finally is ready to release his debutalbum. The album will be out in January 2012, for now check out his first single:
04/11/11 14:48 Filed in:
Grønn Te
| New Release
HEFTIGE TING! («passionately appealing»)
NORWEGIAN (scroll down for english): "Heftige Ting" er på vei til deg. Den temmelig organiske gjengen i Grønn Tê gir nå ut sin første plate med akkurat dette navnet. Tekstene er på Stavangerdialekt og rytmene har sine røtter i reggae og vestnorsk folkemusikk. Her er banjo, akustiske gitarer, hornblåsing og fortellinger om ugler og tåkete myrer, kald brostein og heftige jenter. Værsågod og forsyn deg.
ENGLISH: "Heftige Ting" means something like "passionately appealing". These songs and rhythms are made to have that effect on you. "Grønn Tê" is a bunch of musicians from Stavanger, Norway. Together they made this music, using banjos, acoustic guitars, mighty trumpets and all kinds of assorted gadgets. The words are sung in the local tongue of their area and they tell stories of foggy swamps, owls hunting, cold and wet nights of apparition and the crossing of blue mountains. All this to rhythms based on reggae as played in the coastal regions of western Norway.
The album is available on streaming and download services now, and will be available as CD and VINYL through local stores (Stavanger area) and on Bandcamp this coming week.
Feel free to share this player: