New tracks available now!
The List
and
Sebastian Waldejer
both have new releases out this week.
Elise Vatsvaag
and
Pete Johansen
is still going strong on
NRK P1
. Check out sample tracks on our soundcloud player. Click the «info» tab on each track for more information
CCAP new tracks June 2011 by CCAP
The new
The List
minialbum, «Come On, Twentyseven» is now available through Spotify, Wimp, Platekompaniet, CDON, Amazon etc.
Sebastian Waldejer
´s new single «We Never Geat Away Anymore» will be available digitally and on a lovey 7» vinyl including b-side «The Ocean Is Full Of Tears». The 7» is beautifully packet in a
Stumptown Printers Arigato cover
, design and handprint by Kjetil Brandsdal. Release next week.
Two new tracks on NRK P1 playlist
We´ve been on a long and (we believe) well deserved vacation. We are now back at the office, working our way through the inbox and preparing new releases.
While we´ve been away two recent releases have entered the NRK P1 charts (Norwegian Public Broadcasting, the largest radiostation in Norway).
Check out the tracks by
Pete Johansen
and
Elise Vatsvaag
:
CCAP på P1 by CCAP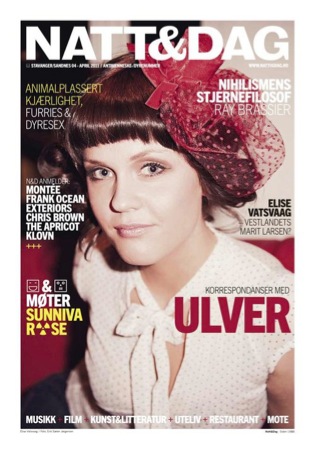 Elise on the cover of the April issue of Natt & Dag