21/01/10 13:22 Filed in:
Sebastian Waldejer
SEBASTIAN WALDEJER - CONFIRMED LONDON DATES + NEW VIDEO


Sebastian Waldejer live in London:
4. march - The Lounge (Metropolitan)
6. March - The Regal Roon
7. March 12 - Bar Club Times (TBC)
Sebastian Waldejer
released his first full-length album "Rise of the urban child" in august 2009 to critical acclaim. This young artist from the west-coast of Norway has an interesting and wide range of musicality in his songs, though he is often referred to as an indie-pop artist. Waldejer has toured and done showcases with and without his 3-piece band in countries including Norway, Germany, UK, Ireland, US (Nyc), Italy and Kazakhstan(!) In october 2009 he finished a UK & Ireland tour supporting
Thomas Dybdahl
& The great october sound + The Handsome Furs.


New You Tube video:
Sebastian Waldejer took advantage of the long cold winter we have been experiencing this year to build a snow chair and having a cigarette sitting in it while having the whole thing recorded as a DIY video for "
Ode to the farewell
". The track is from Waldejers first album "Rise of the urban child" and is available through
iTunes
,
Spotify
etc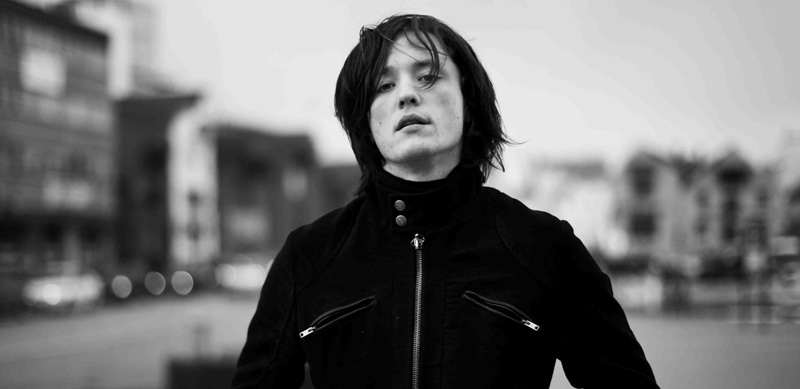 20/01/10 15:18 Filed in:
Sleepyard
The new
Sleepyard
album Future Lines is now available through
Parasol Distribution
:
Title:
Future Lines
Artist:
Sleepyard

Label:
CCAPKnirk
PS, NORWAY Norwegian dream-psych sphere-harmonizers Sleepyard return with 'Future Lines', the follow-up to their exquiste 'Easy Tensions'. This new 2009 album sees the band branching out into new orbits of sound and making a break from usual pop sensibility in their works. Legendary pianist Mike Garson (David Bowie) plays piano on four songs and this has made the material more diverse and experimental. Sonic Boom (Spacemen 3) contributes with drones and other tones. Other guest musicians such as Lukas Devita from Lithuania on old soviet keyboard to Venezuelan vocalist Yani Martinelli (Navy Blue) on vocals, making this album a true world music experiment. This makes for a fullblown psychedelic experience. A soundtrack to drift away with to faraway worlds.
20/01/10 10:37 Filed in:
News
This has nothing to do with CCAP but is a cause worth supporting.
Music For Relief
is releasing a compilation of unreleased tracks
by
Linkin Park, Dave Matthews Band, Peter Gabriel, Alanis Morissette, Slash, The All-American Rejects, Hoobastank, Kenna, Enrique Iglesias and Lupe Fiasco.
Download and donate!
20/01/10 09:27 Filed in:
News
The Norwegian
MC Atlars
and French
DJ Veekash
have been collaborating since 2002. This has resulted in an EP and several Mix Tapes / Street Tapes. Check out their new video «Sjekk Grooven» on
You Tube
. The track can also be heard on their new EP «Veien Framigjønå» on
digital release
and 12» vinyl cat # CCAPlokal094
Atlars & DJ Veekash release party at
Martinique
in Stavanger Saturday 22. January 9PM. Special Guests Våland Rockers Soundsystem
Interview
in Stavanger Aftenblad 22.01.2010 (in Norwegian)
Pasted Graphic
18/01/10 14:25 Filed in:
News
We stumbled across a tool-bar maker while surfing the internet and spent the coffee break testing the tool. A couple of cops of java later we had our very own CCAP tool-bar. We have added links to the main CCAP site, news, our you tube channel, websites (Facebook, MySpace for CCAP and sublabels), a search engine & more. To view the tool-bar, see our
front page
. To stay up to date with CCAP you can download our toolbar for free
right here
or click on the button on the banner further down this page. You can also add your own components and have some fun with it. Love it or hate it, have some suggestions on how to make this tool bar better? Please
let us know
!
18/01/10 13:47 Filed in:
Skanksters
Our very first release on CCAP ten years ago was Skanksters´ debut album «Shaven Not Stirred». Norway´s veteran ska band has finally got their act together and is releasing their first single since 2004´s «This Man EP».

The new single, «Life Is Here Today», is now available at
iTunes
,
Platekompaniet
,
Amazon
and a whole range of digital download stores and streaming services. The track is also on the CCAP jukebox on our
front page


Check the behind the scenes video of the
rehearsals and recording
of the song at YouTube as well as a live
TV performance
of the song

Skanksters will be launching a new website soon, for now check out the
Facebook
site or their
MySpace
(the latter could do with an update...)